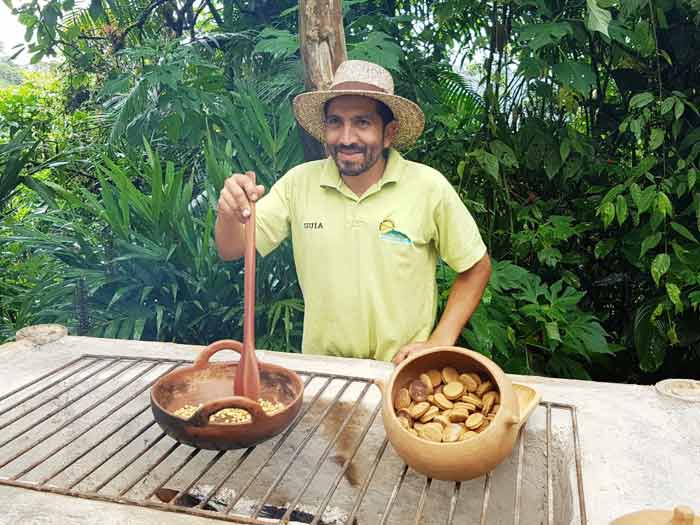 COFFEE TOUR
1. Growing process
Begin this journey in our seedbed and follow the little beans in their growing process, and careful harvesting and selection. Discover how the unique characteristics of the weather and soil of Mindo combine to create the perfect conditions to cultivate the best coffee beans.
2. Artisanal toasting process
Afterwards, follow the irresistible aroma that arises during the artisanal toasting process, where you will discover how different toasting techniques influence the bean and its flavor. We will reveal the secrets of toasting and packaging that allow us to bring the best coffee of Mindo from the plant to your cup!
3. Learn how the experts "break the cup"
Learn how the experts "break the cup" and use different techniques to taste coffee, identify and qualify its characteristics, in order to consider a certain type of coffee as "gourmet". At the end of the tour, taste the coffee of your dreams and enjoy the incomparable flavor of the coffee produced in the cloud forest of Mindo.
Tour available between 9am and 3pm.
Tour del Cafe