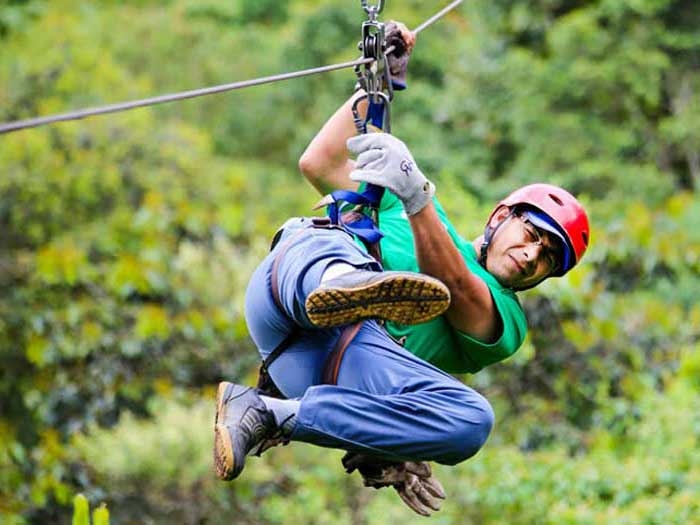 THE ZIPLINES
Canopy is an adventure sport that has the main goal of offering a unique and very different ecologic experience. It consists in sliding from one place to another through horizontal cables and enjoying the feeling of flying, while appreciating the landscape and nature from above. The equipment used is formed by harnesses, carabineers, helmets, special gloves and pulleys, which give all the necessary safety during the activity.
It's a 3.500mts long journey through 10 different cables, with two cables of security. The tour is guided the whole way by trained guides. National and international certificates. Approximately one and a half hour of length.
It can be enjoy during daytime, between 9am and 5pm.
Canopy (900 metros)